Directory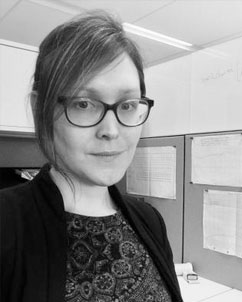 Andrea Batch
PhD Student
andrea.c.batch@gmail.com
410-919-4810
Hornbake Building, South Wing, 2nd Floor (HCIL)
http://andreabatch.com
Ph.D. student at UMD, College Park specializing in information visualization.
Current Research Interests
Information Visualization
Data Science
Immersive Environments
User Design
Research Labs
Human-Computer Interaction Lab
Education
University At Albany, State University of New York (SUNY) | Master of Arts, Economics | 2011
University At Albany, SUNY | Bachelor of Science, Economics | 2006
Publications
A. Batch, N. Elmqvist. Interactive Visualization Gap in Initial Exploratory Data Analysis.
IEEE Transactions on Visualization & Computer Graphics (Proc. VAST/InfoVis/SciVis 2017), to appear, 2018.
Associated Research Centers
Research & Focus Areas